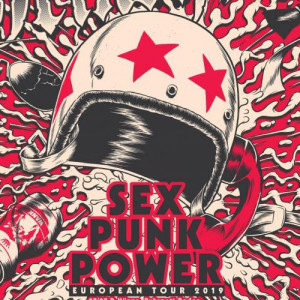 "If you put meth in a gas tank instead of gasoline that's what Grindhouse sound like"
Die Garage RocknRoll Band Grindhouse gründeten sich 2014 in Melbourne, Australien. Schwer beeinflusst von den Aussie Proto Pre-Punk Bands The Saints und Radio Birdman, schmiedeten Grindhouse ihren Ruf durch den Einfluss australischer Auto Fabrikationen und einem hochwertigen Proto Punk Sound. Sie sind heftig, ein bisschen panne und schnell.
Drei Albem haben sie bereits auf dem Konto, Steven McDonald (The Melvins, OFF! and Redd Kross) kümmerte sich um Produktion und Aufnahmen der letzten beiden Platten, "Crazy Pussy" und "Can I Drive Your Commodore".
2019 greifen die Australier erneut an, mit Melbournes ansässigem Garage Label Off the Hip an Bord, und arbeiten an ihrem vierten Album. Und sie kommen auf fette Europa Tour im Juli.
Are you ready?